Just imagine you are neatly tucked in bed. When you get up from sleep the next morning, you find your hair tangled in every direction. Has it ever happened to you that you step out of your home, and you find people around you giving all kinds of hair care tips to maintain your curls, like shampoo every day, shampooing once a week is good, etc?
Well, this is a common situation that every girl with curly hair faces. But, don't worry. We understand your problem so, we have got you some kickass hair care tips to take care of your hair. Can't wait to read on? Please go ahead!
Hair Care Tips for Curly Hair
Mayonnaise- This ingredient combines all the benefits of an egg.  It is one of the easiest available ingredients used for hair care tips. Consisting of eggs, vinegar, and oil, Mayonnaise is good for nourishing dry and rough curls. Not only this, it can make your tresses bouncy and shiny. Cover your curls with full-fat Mayonnaise.
Once applied, using a shower cap cover your hair, and keep it like that for at least 30 minutes. After 30 minutes, wash your hair and allow it to dry. If you have extremely dry and dull hair, use Mayonnaise twice a week as this will soften its texture.
Apple Cider Vinegar- Apple Cider Vinegar is one of the most popular hair care tips. Sometimes, it is the only remedy you will need to manage your curls. This ingredient works as a natural hair clarifier which gives the hair that natural shine and makes it look gorgeous.
You should use Apple Cider Vinegar once or twice every month.
The slightly acidic nature of Apple cider vinegar helps in maintaining the pH balance of hair. It is also good for detangling the hair follicles and at the same time seals the cuticles.
Avocado- Avocados are one of the popular hair care tips, especially for curly hair. It contains the essential fat which smoothens the texture of hair. It contains a high amount of Vitamin B and Vitamin E that promotes the health and growth of hair. Also, it helps to maintain those dry and stubborn curls.
What you need to do is mash a ripe Avocado and combine it with a tablespoon of honey, two tablespoons of Virgin Olive oil, and two drops of any essential oil. Mix everything till it forms a paste. Apply this paste on the scalp and hair and leave it for 30 minutes. Wash it off using shampoo.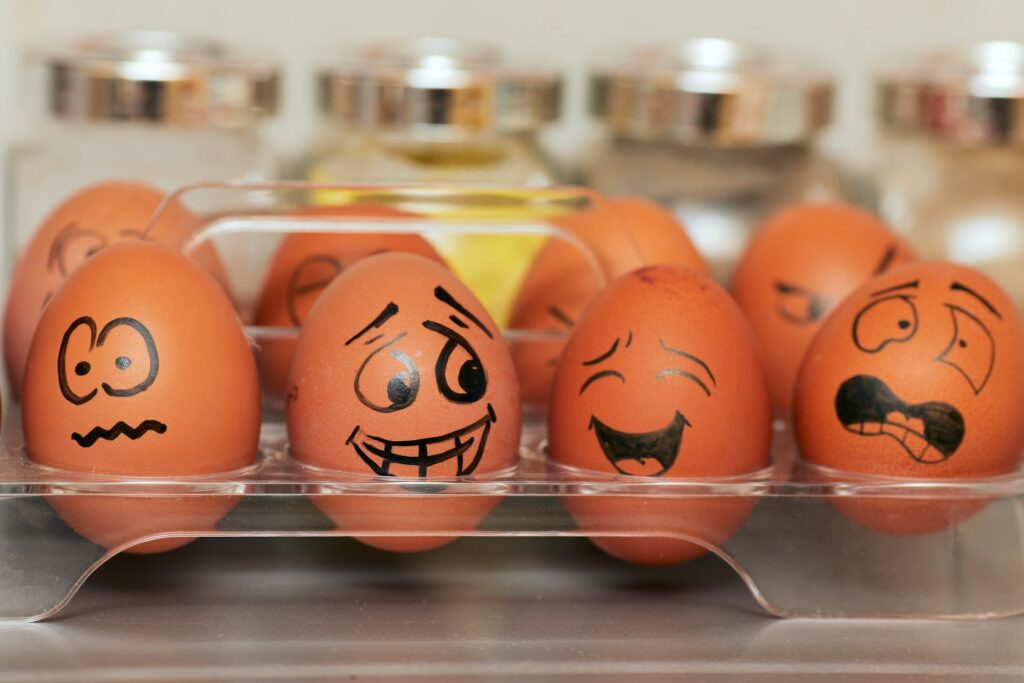 Eggs-  Eggs, apart from making delicious recipes, can also be used for different hair care tips. But, yes, before applying the egg, be prepared to face the bad smell. Everybody can't handle it. Take a bowl and whisk an egg. Add 1 spoon of mayonnaise, 2 tablespoons of olive oil, and mix everything.
Apply this mixture to your hair and leave it like that for 30 minutes. After 30 minutes, wash your hair using cold water. For best results, use this mixture once every week.
Eggs are rich in biotin and protein that controls hair loss. Also, egg protein is regarded as one of the essential nutrients required for strong hair. Studies have proved that deficiency of Biotin causes hair loss, therefore developing the fact that eggs are indeed important for healthy hair.
Hibiscus- This is another useful ingredient used in hair care tips for curly hair. This flower has natural ingredients that can tame the curls. It eliminates toxins and stimulates blood circulation in the scalp. Grind around 4 hibiscus flowers and some leaves using water.
Apply this mixture to your hair and leave it for around 15 to 20 minutes. Wash your hair using lukewarm water. Apply shampoo on your hair the next day and you will get baby soft hair.
Beer- Beer is not just an ideal drink for parties, but is also good for managing the curls. It revitalizes your hair and makes the hair shiny, softer, and even bouncy. But then, before using beer for your hair, make sure you use non-alcoholic beer.
First, wash your hair using shampoo, and then wash with water. Now, slowly pour beer on your hair, ensuring that each strand is coated with beer nicely. Leave it like that for five minutes. And then, again wash with cold water. You should repeat this process at least once every two weeks.
Hops (flowers) and malts (grain), the two main ingredients in beer, are rich in essential protein that develops a protective covering around the hair. The other vitamins and proteins found in beer can make your hair shinier and thicker.
Aloe Vera- If there is one ingredient that is followed in most of the hair care tips, it is Aloe Vera. It plays an important role in making the hair shiny and smooth. How to use aloe vera?
Take fresh aloe vera gel and massage your hair with it.
Leave it like that for 15 minutes and then wash it off using lukewarm water and a mild shampoo.
You can use aloe vera once or twice a week.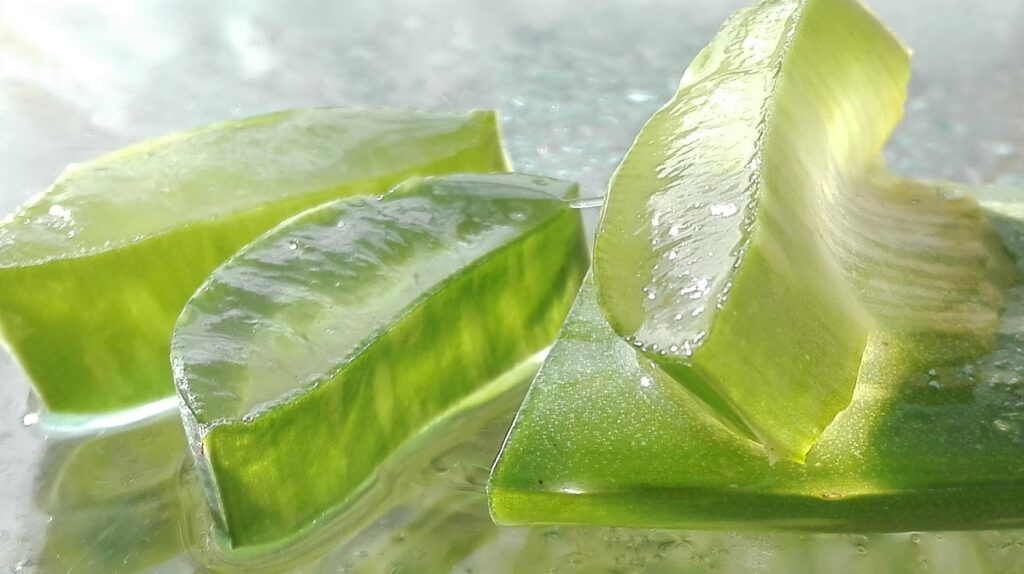 Aloe vera is known for balancing the pH level of the hair scalp, therefore preventing hair loss caused because of a dry and irritated scalp. Aloe vera gel is good for treating hair conditions like dandruff and lice.
Milk- Milk consists of whey proteins and casein that improve and nourish hair follicles. It makes your curls manageable and shiny. Mix 2 tablespoons of milk, a medium-sized banana, an egg, 4 tablespoons of Olive oil, and 2 tablespoons of honey to form a paste. Apply this on your hair and then comb through so that the mixture spreads out evenly. Cover your head using a shower cap and wait for about 30 minutes before washing out.
Hot Oil Massage- Two things in this world can never be exchanged for any other thing. One, chocolate, and the other one, hot oil massage. A massage using hot oil is the best thing you can do for your curls. You can even use almond, coconut, or olive oil for the massage.
Warm the oil of your choice for about two to five minutes
After ensuring the oil is hot, apply it on both your scalp and hair and massage gently
Put a shower cap and then cover your head using a hot towel
Leave it like that for an hour and then as usual wash your hair using your favorite shampoo
Do it once every week
A good and relaxing hot oil massage on the scalp will improve the blood flow to the follicles and also condition the hair scalp. Ultimately, this will improve the strength of the hair.
Choose your shampoo wisely- Washing your hair is the most important thing in a hair care regimen irrespective of whatever texture you have. Washing ensures that there is no excess oil, dust, or dead skin cells on the scalp.
Always use a shampoo that does not contain any toxic chemicals like alcohol, paraben, and sulfates that can irritate your scalp. Sulfates are considered to be lathering agents whereas parabens are the preservatives used in hair care products. Switch to shampoos having mild surfactants, sulfate, and fragrance-free formulas.
Avoid using too much shampoo- Curly hair becomes dry easily. Excessive shampoo can take away the natural moisture from hair. Also, while buying a conditioner, buy one with moisturizing ingredients. Conditioning ensures that your hair cuticle is sealed and also protected against any environmental changes.
These hair care tips will ensure full growth and healthy hair for sure. Follow these tips and let us know whether you were able to handle your curls or not.